The Five Best Connected Fitness Activities for People with Autism
Connected fitness can be a great alternative to the gym for teens and adults with autism. The following tools and devices can provide high quality effective at-home workout experiences to mitigate potential effects teens and adults with autism might face when attending a public gym.
Importance of Exercise for People with Autism and the Challenges of Going to a Gym
Research suggests the importance of exercise for individuals with autism, noting that physical activity can lead to numerous health and social development benefits such as the "development of manipulative skills, locomotor skills, skill-related fitness, social functioning, and muscular strength and endurance". While physical fitness is obviously important, the "gym scene" can present certain barriers for teens and adults with autism. For example, gyms are often crowded and loud, which can be overstimulating for individuals with autism. Gyms can be a very social and competitive place, where people may constantly be watching each other. This can be particularly stressful, as some individuals with autism might find interacting with others difficult or anxiety-producing. Additionally, some teens and adults with autism may find the gym equipment uncomfortable or inaccessible because of sensory issues or gross motor skill challenges.
What is Connected Fitness?
Connected fitness entails the tools (apps or equipment) that link together our fitness and digital lives. Connected fitness has expanded the idea of a gym and redefined in-home workouts. Digital devices, at-home equipment and other connected fitness tools can provide an adaptive, tailored, and an engaging and motivating workout experience. With the use of various apps, at-home equipment, and other tools, connected fitness provides a more accessible and potentially comfortable option for teens and adults with autism to stay physically fit.
There are so many connected fitness tools out there, but listed below are a few of the best and highest-rated products and resources that could be a great alternative to the gym for teens and adults with autism. While some of these connected fitness tools are more expensive, these tools listed below start with the least expensive options first, and there are some cheaper options mentioned within some of the more expensive tools so that you can get the most out of your fitness experience.
Smart Phone Apps (e.g. Nike Training Club)
Smart phone apps can be great avenues for connected fitness tools and resources. One highly rated app is the Nike Training Club app. This app prides itself on being "made for everybody and every body", and contains free workouts in various areas and at various difficulty levels. Some of the classes on the app include boxing, high-intensity training, and mobility. Many of the classes are bodyweight only, meaning they do not require equipment. This app is completely free, though it may have some in-app purchases. A subset of the Nike Training Club is the Nike Run club, which focuses specifically on running. This app is great because it offers guided runs, or it allows you to run on your own while keeping track of your mileage, time, and path. For teens and adults with autism, these apps can allow for greater control and flexibility in the workout experience.
Smart watches have become extremely popular in recent years. Many smart watches allow you to keep track of your fitness goals and make things like tracking your steps and monitoring your heart rate easy. The Apple watch is a favorite for many because you can synchronize it with your phone. One of users' favorite components of the Apple watch specifically is the reminder to stand and breathe. For teens and adults who may spend most of the day sitting at school or work, this reminder can provide a great "brain break" and support physical fitness! While Apple is just one form of a smartwatch, there are various other effective options, like Fitbit and Garmin.
The Peloton bike has taken the world by storm, particularly during COVID-19. While Peloton has both a bike and a treadmill, the bike is a preference for many as it was created to simulate a real outdoor cycling experience. Although the Peloton equipment is expensive, there is also the Peloton app which can be used for an additional monthly price of $12.99. For example, I do not have the Peloton bike, but I pay monthly to use the app and work out at home. The app has a host of exercise videos stemming anywhere from yoga and meditation to walking and strength. The app is easy to navigate, allowing you to add filters to choose your classes based on difficulty, class type, length, or even whether they have subtitles. Finally, many of the workout videos on the app do not require equipment; the only thing you would need is a mat, a towel, and water!
Mirror is an actual full-length mirror turned LCD screen. Mirror brings personal trainers and instructors into your home with life and on-demand fitness classes. Mirror is especially unique, because it allows you to ensure that your form is correct with the help of the on-screen instructor. Like Peloton, Mirror has an app that does require an additional monthly membership, but the classes fall into different categories like yoga and cardio. The fitness classes also range in level and length. The Mirror personal training system also includes a Bluetooth heart-rate monitor and six fitness bands.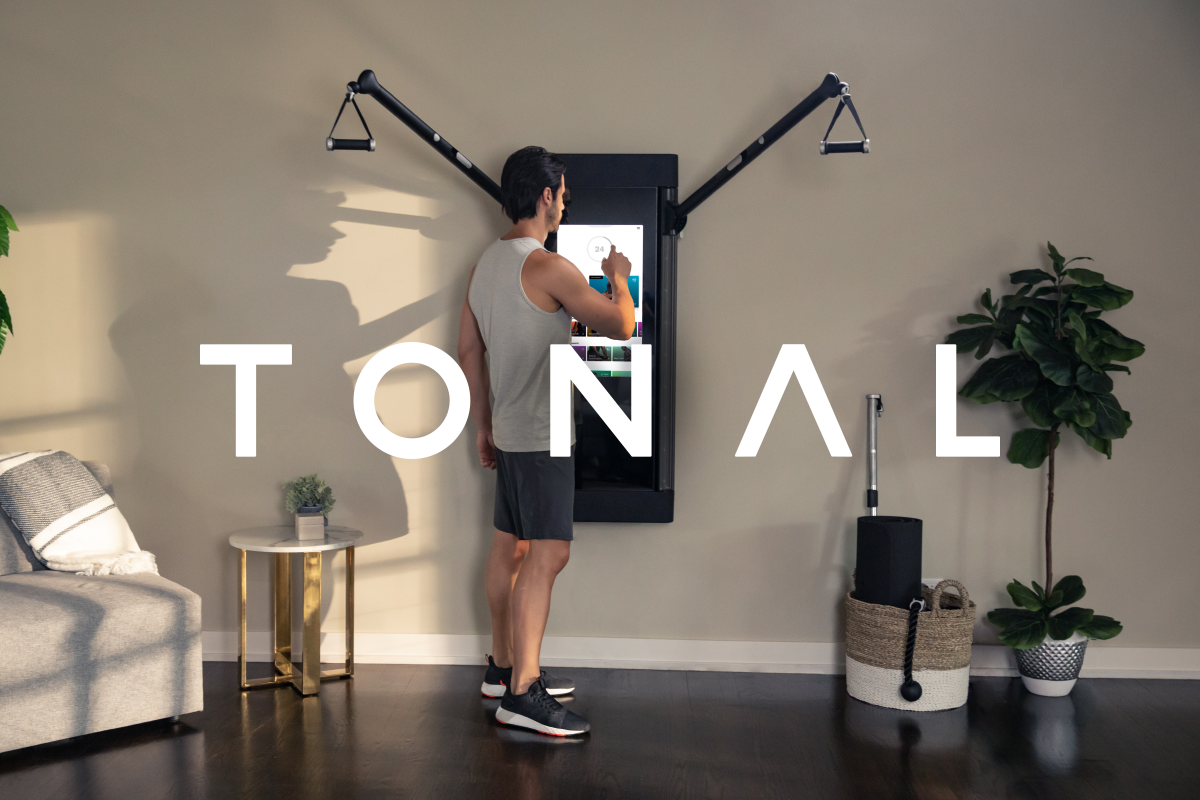 Though it is expensive, Tonal is truly comparable to a full gym experience within your home in one machine. The Tonal machine is a resistive weight machine and is adaptive, using artificial intelligence to not only track your weight and repetition, but also help you progress. Tonal also has an additional app that you can purchase to get the full range of on-demand strength training workouts.
While these are just a few connected fitness resources, they could be a great starting point for teens and adults with autism who are looking for a better, more accessible physical fitness experience.